Sometimes it can be hard to think of what to write for your blog. Here are five steps that we use to keep motivated and structured when it comes to producing the perfect blog post for our audience: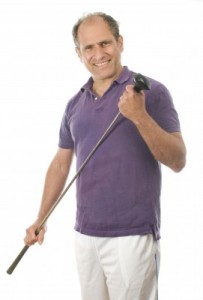 Step 1:  Clearly Have Bob In Mind
When you sit down to write, make sure you can quite succinctly describe who you are writing to. You may have different audiences that you reach on your social media accounts – so for each post you sit down to write – be clear on who it is you are trying to reach. Bob maybe a man around 48 years old, a managing director of a stationery supply company, who regularly plays golf, enjoys Cuban cigars and plays touch rugby on week-ends with his two teenage sons. Sometimes if you can visually draw that target audience in your mind….the words flow.
Step 2: The Five Point Star
Jot down (in bullet points) the five bits of information you want to share with Bob – i.e. the topic; the reasons he will find this post interesting; what he will learn/take away from the post; something to make him share the post (call to action); and how you can help (if at all…a service offering).
Step 3: Source Something Visual
Make sure that for every post you write, you have a good original image for it (can be stock photo – like my one of Bob). Remember that your readers will have different learning and preference styles, so mixing your content up with a good image or video will help attract attention to the post. Also – people may want to "pin" your blog post on Pinterest (this is happening more and more) – as a way of storing/bookmarking your interesting post in their themed boards. (For this you will need to have an image!)
Step 4:  Keep Content Down to 400 Words
Decide what works best for your type of content, but what really helps is if you have a guide on word count – I usually work on a basis of between 300 and 500 words (depending on topic). This will also help to keep your content tight and to the point – posts are there to educate/inform people – but they are not meant to be a BOOK.
Step 5: Tag And Categorise Your Post Properly

This helps readers to find your post/content again and again within your blog site. Be sure to fully utilise the tags and categories to your advantage. If you mention or comment on content that other people have written – make sure you enter their links as trackbacks within your post dashboard….this sends a nudge to the other person via the net background to say that you have referred to their content. This is what you would like others to do for your content too.