This post has been a long time coming. Here at Social Intelligence, our target clients are in fact more often than not Business-to-Business organisations – i.e. their target customer base are businesses themselves, or indeed how they generate leads to possibly end-user consumers is via other businesses.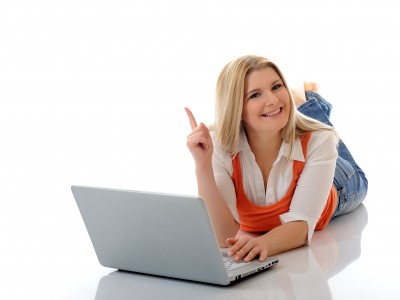 The question I get the most (after "What is the ROI of Social Media?") is: is this really for the B2B market? Firstly, I will say that of course there is a natural inclination to view "social" as…well…social…and therefore "personal" and therefore…"not businessy". But guess what? It takes people to run, own, manage and operate businesses and…its people who frequent social networks. The beauty of social networks is that you tap into a huge audience of influencers….and not just decision makers. This opens up your world on a whole new level as a business owner marketing your wares.
The value in the growth of the use of social networks means that there is an addictive returning behaviour in the users which creates a playing field where many of your customers, their families, support staff, their influencers etc are visiting in a personal capacity. The important bit to note is that they are now reachable….by anyone who dares to take the bull by the horns and develop a strategy to be seen and heard by these social network users.
Social media cements the gap between the harshness of a dying tele-marketing/cold-calling culture and traditional one-directional broadcasting, two dimensional marketing practices like print, brochure websites, magazine adverts, tv and radio ads. It creates the space and opportunity for a two-way dialogue with your audience where you have the unique ability to hear directly from your audience about what they like/want/desire to see from you in terms of content/service/product/strategic partnership. You also find out what else you can sell to your customer; gain recommendations; and indirectly elicit referrals (freely and volunteeringly without prompting from you).
People want to communicate with your business

when

they want to &

how

they want to
Social media as a concept smashes the thinking that business only happens between Monday to Friday and 9-5. And for your target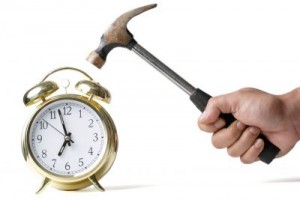 customer/client (even more so for the b2b customer/client)…it suits today's fast paced, information sharing driven world to be able to communicate and engage outside of the ordinary work day…and in variety of ways. Your target customer/client now has different ways in which to communicate with you (social media platforms, email, phone call) and means (smart phone, tablet, laptop, desktop). Are you sufficiently prepared to be able to receive this communication? Well…defiitely not if you don't have a presence on social media platforms and really only "allow" your prospects to communicate via a "Contact Form" on your website or via email or via telephone.
In a time pressed, instant-access world why would you not want to keep up with the way the new generation of buyer/ decision maker/business owner wants to communicate and keep up to speed? Just because social media channels may not be your preference personally – doesn't mean you should ignore the fact that it is for almost one billion people.
Bolster your ability to influence and create a magnetic attraction to your business
Social networks not only provide access to previously untapped audiences, but they also provide tools for a business owner to track competitors, keep their ears to the ground on changes in buying behaviour; market trends; business news; articles on their own industry;…and the invaluable peripheral information about their prospects that they really could only have gotten if they had enough time to still meet people for 2 hour lunches, whiskeys on Fridays and golf courses on Wednesdays. While there is still a place for an element of those kinds of rapport building techniques…with social media you can focus your activities, tailor them…and reach larger audiences faster than any method you are using today in your business.
Are you still doubting whether social media is for your business or not? Let me close by saying that the UK are so far behind the rest of the world with the acceptance and absorption of social media and the customer behaviour that comes with it – that I genuinely fear that if you continue to question social media instead of accepting and incorporating it in a valuable and deep way – your business will not survive the next 5 years. In the US and Australia collaboration and sharing is the norm and because this a very "human" trait…smart businesses have investigated ways to tap into that and drive more loyal customers/clients to their prospect playground and more importantly found ways to retain, engage and entice their customers and clients in ways they never thought possible on this scale.
Have any comments? Please pop them below – I'd be happy to take any questions/thoughts/ideas and perhaps help guide you in your thinking about how to apply social media to your B2B business. Or email me direct on shelley@mysocialintelligence.com or visit our Facebook Page here.
(Images courtesy of www.123rf.com)