Time and again I come across businesses who blog really well from a place of "knowing" – however if the reader audience doesn't "know", they can be left wondering what on earth they were meant to learn from the post, much less why they should choose that business to do business with.
Here are some tips from us on how to position your blog content so that you are able to communicate your message and gently sell the benefits you provide in terms of your knowledge and expertise:
1. Stick to a chewable amount of words
There is nothing worse than coming across a very long and wordy blog post that just doesn't encapsulate the message in 350 to 400 words (at least that's my rule of thumb). In this age of information – most internet users are savvy in finding the information that they want….and they are also quite sticky about the way in which they would like to find it. If you are able to be the jewel they find compared to another business because you get to the point quicker in your post and give them value instantly – this is what they will rate highly.
2. Plot your message in approximately three main points
If you are clear from the outset that you are only going to explain your three points in your post, this allows you to shift aside anything else and focus on these three points. Remember that if you do think of more things you would like to add – put these aside, and think about possibly doing a follow-up post later on, where you can  extend the value of what you are trying to reflect in your posts. Three main points of discussion also will neatly fit into a 350 to 400 word structure.
3. Pretend your audience has no idea who you are or what you do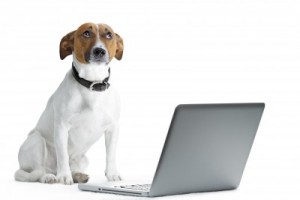 When businesses or professionals first start to blog, they tend to think that they are writing to their existing clients…so they leave out some crucial bits of information. In fact, when businesses are blogging….they are writing to prospective clients; existing clients; old (no longer paying) clients; and what we like to call brand ambassadors. This means that you need to sprinkle in some "dummie" learning as well as some up-to-date real-life examples of how you help your clients today. Be descriptive and fill the gaps in a bit…to help lead your reader through your message (do not assume that they know "it all"). This means your content can be read (and understood) by anyone.
Moral of story for today:
Make your blog post something that someone wants to read, and then when executing your message…hand hold your reader through your content, so that they get to the end and they will be able to:
"Get" what you are saying
Understand what your business is
Be clear on who they should share this information with (whole idea of blogging!)
Do you have any issues with blogging – or something that's stopping you from blogging in your business? Drop me a comment below – I'd be glad to help out if I can: