I was fortunate enough to escape from a cold, wintry Melbourne to Bali Indonesia and the Gili Islands – a place to feast your eyes on magical landscapes and aqua clear seas!
'When I need inspiration, I take a break, look to nature . . . or just sign on to Pinterest!'
Need a break from the cold? Check out my tropical islands pictures.
In this post I cover some ways to add magic to Pinterest for any beginner pinner. The first is:
Conjuring Up Cool Pinterest Images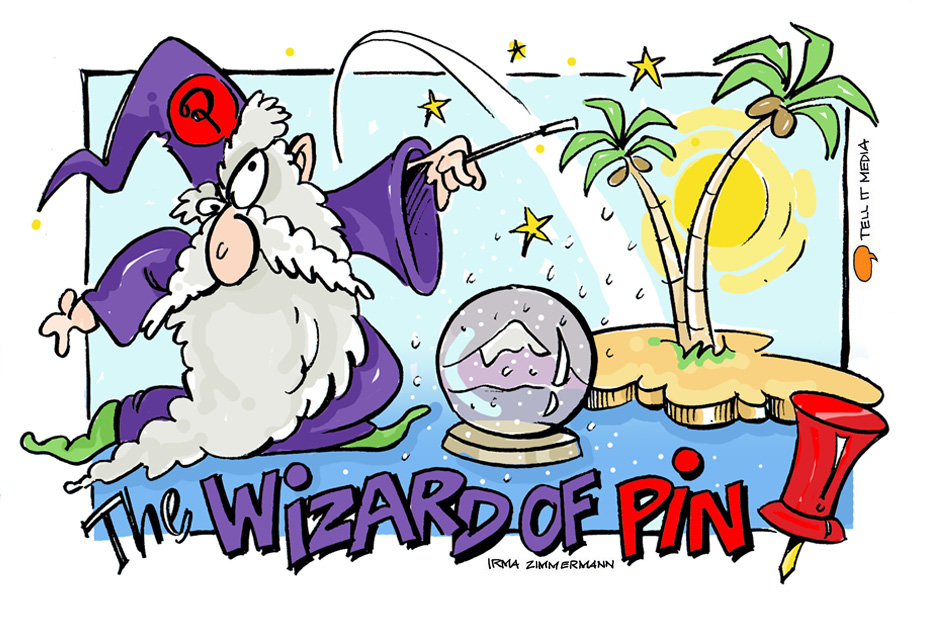 Avoid really wide images as they get squeezed (the Magic Number is 600 pixels wide)
Taller images are more repinnable (infographics make good, shareable content)
Always use images in Blogposts (for the pinners) and include words in them if you can
Enchant your audience with your own awesome photos; focus on creating unique pictures/ images
Embed your branded image or name to ensure they can be identified
When using images that are not yours, 'cast a good spell' and give proper credit
Don't Pin directly from Google images (this article explains why and how to find the original source)
You can check images that are being repinned from any website by using the link:
http://pinterest.com/source/domainname.com/ just replace "domainname" with the website's name.
Pinterest Wizardry for Businesses
When creating your Pinterest account, ensure you supply a brief biography
Remember to connect your Twitter, Facebook and Website (small account widgets appear below your profile description/bio)
Curate your personal brand on Pinterest by dedicating yourself to topics which enchant you (people will magically follow abundantly full Boards rather than sparse Boards)
Conjure up eBooks and useful documents relevant to your business (make them shareable by using appealing colours and images)
Involve fans by making them feel special, have them share your pins, comment and like them
Remember – selling is repelling! Pinterest (like any Social Media platform) shouldn't be used for direct marketing, wave your 'wizards wand' to engage followers and build relationships
Like when using Twitter, mention users you follow by typing "@" in front of their usernames. Add the mention either to a Pin/Repin description or a comment (Users will be notified when you do this)
Look for charming, innovative ways to display your products / service offerings
If you are involved with a community project – share your passion! It generates positivity (My Charity of Choice – Mama Lumka for example)
Display your work culture by showing your company's human side (be funny, be inspirational . . . perhaps add an office fun Board!)
Oh, and I think you will enjoy this wicked video I found which gives you some interesting Stats, Figures and a mini "How-To Use Pinterest" (2mins 45sec long), click here to watch that.
I hope you found this 'Pinterest Wizardry' enjoyable and helpful. Do pop any comments you have below – it would be great to hear about your experiences and any cool tips you may have to share with our readers.
See you at my next post!
Socially Yours ツ
Irma