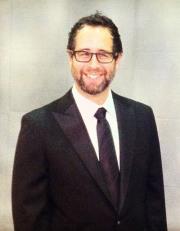 A few months ago I started to follow Michael Lazerow, the founder of Buddymedia.com, after watching him in a BBC Interview with Mark Zuckerburg (founder of Facebook). Now, I know our UK readers will tend to have a little "American" filter when they read or see anything to do with America or the people who live there. However – I have been to 41 of the 50 States (and one Federal District) and to be honest, I love the way positivity and a smile is the default and not a frown (or worse…no expression at all). Yes, it may drive you (not me) insane sometimes – but isn't that a better way to start something? A smile and openess, as opposed to a doubting frown?
In the field of work I am in, I do a lot of research and intelligence gathering to stay on top of the speed of evolution and change that is a natural characteristic of social media. So, with the UK market being about 3 years behind the USA and Australia, these are the two countries I draw inspiration from and get a good feel for where our market will be soon. To be honest though, any business that doesn't pay attention to what is going on around the world in their field – is just plain silly.  We live and operate in a Glocal society (Global + Local) – we are interdependent and because of that…everything we do affects what happens to the other. This simple fact can be used for a massive wave of GOOD – don't you think? My firm belief is that, if we choose to (as a society)…this interdependence is how we are going to have any impact on improving society as a whole and how businesses operate and treat their staff and their environments.
BUT…what I really wanted to share with you in this post is Michael's keynote speech at the L2 Innovation Forum in New York towards the end of 2011 and, as a by-product, his own life/business story. In this video clip he describes what a Business Pivot is and the fact that you need to see a Pivot coming way before it hits you…because history has shown that when you, as a business owner start to feel your weaknesses its already too late – you have hit a stall point. Only 10% of businesses have survived after that stall point.

Great presentation right? I'm going to take Michael's point a bit further and say that social media is one of those fantastic business tools and early warning systems things that will actually highlight when there are shifts in your business – way before your Financial Statments come out. This, for business owners, is gold dust – because you are then armed with knowledge and evidence…and can then react to the changes in your business before they hit your bottom line.
You can subscribe to Michael's Facebook posts here; or you can find him at www.lazerow.com