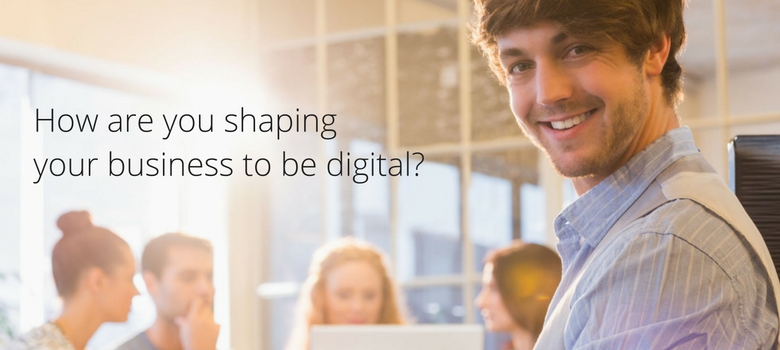 Digital trends are what define businesses like mine and how we service our clients in the future. My challenge (and joy) as a digital agency owner is to narrow my attention on the things that warrant investing time and effort in, for the longer term. In the web and social media industry technological shifts are a weekly occurrence, and new channels or platforms hit the scene often. The key is to rise above the "immediate" excitement and look overall how people are digesting information and also how they share their stories online.
My job is to help my clients to be efficient with their time and therefore the energy they spend on their digital channels. The value we ultimately bring to the table is that we steer our clients to where they will get the most benefit in terms of time and money investment in the short term – but with a keen eye on the long term value.
Here are the 10 trends which I think you need to have in your awareness when you are planning your digital strategies for the next 12 months:
1 – Mobile first

With everything you do, think "MOBILE" first…before anything else. In 2014 the number of people accessing the internet on a mobile device over took those that access it on a laptop or desktop. Think about it. You need to focus on "less is more" and – what will be easy to read and digest on a mobile phone. You need to question the need for pop-ups and tiny images (for mobile versions of your content).
An important thing to think about if you run Facebook Ad's is that if your landing page isn't optimised for mobile, your ad performance will be seriously impacted. If you don't know how mobile friendly your website is, Google have a cool little tool to help: Test My Site with Google.
2 – Open for Business

If you haven't embraced social media, you are reflecting a persona that you are "closed for business" to those of your audiences who are looking to connect with you on social media. Also, if you have a page or account but never look at it – you are slamming your door in their face. Pay attention and invest time and energy in getting your social media strategy in order.
You have been avoiding it for long enough – you are ignoring a big demographic of new customer. Ensure that you have activated your Facebook Page to accept messages, and you can also set-up some nice auto-reply messages, or even install a message bot (like: OnSequel) that can answer some quick FAQ's, if suitable, for your business.
3 – Organic is in decline

With more and more businesses utilising social media (big and small), the space is getting "full" (of course). So, the chances of you posting something on your Twitter or Facebook account and getting 1,000,000,000 people to see it "just because" – are about close as me being invited to have lunch with the Duke and Duchess of Cambridge. You need to stay on top of how to be as good as you can be in terms of blending your digital strategy. Look after the basics – so that you are doing all the right things (like: good SEO practices and cultivating loyal audiences).
4 – Paid content promotion

A follow-on from the above point about organic traffic/reach being in decline. If you are still throwing £3 on a Facebook post and hoping to get some more "engagement" – this is not enough. Facebook and other online advertising needs to be thought through properly, you need to get extremely vigilant about testing and not afraid to spend the money to do it. The rewards can be outstanding – but you need focus, clear objectives and investment of time and money. Social media is "pay to play"…not "play-to-hope-to-be-paid". If you get my drift.
5 – Audio, Video and the written word
If you are not settled on one of these three main "hero" routes to share your content – pick one now, and start to hone your skill in expressing your value to your audience and of course giving value to them at the same time. Choose one of these to be your main route to creating viable and meaningful content and therefore a connection to your audience:
Podcasting (audio),
Live streaming or video (Facebook Live, YouTube, Vimeo)
Blog
It takes time to really nail your tone, angle, purpose and voice. Start – otherwise you will be left behind. It doesn't need to be perfect, you will learn from your audience as you go along. Podcasting is a growing channel – and probably one of the last remaining ones where you have a close personal connection with your audience (other than the face to face option!)
6 – Build a "social team"

Have you been "getting by" on social media by doing a bit here and there?  Have you possibly delegated this to the youngest member of your team – because "they know how to do that stuff"?
This is not enough – digital is not going away, and nor is it really just "one person's" job to get it done. This is a team effort. Most of all it needs your buy-in as the business owner or senior manager to give it the right impetus of importance.
Your future clients or customers are judging you (right now) on how good you are based on how you are appearing on your digital channels (website, social media and email). How do you stack up? Mmmm…I thought so. Grab that pen and paper and start to map out how you should be positioning yourself. Then – allocate an actual team (one with the skills and head on their shoulders) to help you fulfil your commitment.
7 – Story Telling

I can't stress this point enough. Operating your business in a digital environment is a completely different ball game to traditional marketing and sales. Social and digital – is not about selling you and your product/service. It is a very clever way to foster loyalty and display your expertise in a way that doesn't have you beating your chest loudly. Keep it simple – tell your story…and that of the people you have helped. This will support (not CARRY) your other marketing and sales efforts.
8 – Virtual Reality

Mark Zuckerberg has been investing time, people and money into virtual reality in the last few years. As a result the industry has had an explosion in 2016. While I haven't quite gotten my head around is how businesses will use this. I am paying attention by watching any videos Mark puts out, as well as read other blog posts on the topic. There is no doubt that this is going to have more of an impact going forward. Obviously for retail it will be a big thing, but I'm eager to see what other applications there will be. I've embedded a video (below) of the demo that Mark did at his Occulus Connect event in October 2016. You will see how you can interact, take "selfies" in VR and even check-in at what's going on at home while you are at work…all from using the VR headset.
9. Rise of Wearables

Fitness wearables like the Fitbit have grown significantly in the last 18 months. There is a growing market for even smarter wearables though. We all know that our phone screens have gotten bigger – mostly to allow for the level of significant internet and social media usage (as well as video and picture taking). This does spur thinking about some kind of sleeker option that's easier to access. (Without digging into your bag or briefcase to find the ringing fiend which is too big for your pocket now.)
There are various aspects to wearables that do start to sound interesting for businesses.  There are bluetooth beacons that could communicate with apps on your smartwatch (to let you know about special offers or facts pertaining to your location) for example. Watch this space – and just notice how people use different devices to:
Keep track of their own activities during the day (to aid: fitness, time management, etc)
Stay in "contact" – through social media
Stay connected – quick actions for internet based activity (Google Maps searches maybe)
10. Flexible work groups

Work environments are evolving and if you are thinking of recruiting in 2017: sit back and have a look at how flexible you can actually be. Think about who you need to be in your team – and where they need to be based. When it comes to digital and social media skills – you are going to need a clever mix of different skill sets. This can (if you are lucky) come in the shape of one person, but often..its not. Until the UK (specifically) catches up on the skills gap in this area – you may well have to look at creating a social team which is a mix of different work groups of people.
Open your mind up to the use of ESN's (enterprise social networks – see Facebook's answer to this) to help you to bring a remote team closer and help you to manage collaboration. Yes, you can use tools like Skype and Slack too – but you need to work out which groups you need to communicate with and what you need from them. Then match the right solution.
My message is: you do not need a team member to be in your office, tied to a desk and in front of you. Our team for example is based in Northampton, Cambridge and Melbourne. I recruit for SKILLS…not location. While we do have some office based team members – I'm not limited by this. I have the tools to manage team meetings, task management and collaboration. What can you do?
---
Have you noticed something that others are doing with their digital channels that has your interest piqued? I'd love to hear about it. if you would like to also have a chat with us to see how we could possibly support you to get smarter about your use of social, and even help you train your team to get them sharp and up to speed – feel free to schedule a no-obligation conversation with me. I'd be pleased to see if we can help.