This year – Facebook celebrates its 10th birthday. As I write this I reflect on the nature of the social space today – so much so, that I decide: shall I write this piece of content? Why do I question this? Because it will be heavily time based and there will be a limit to how long after today I will be able to share it.
That…my friends is how the world of social sharing has evolved and Facebook spear headed our desire for a constant stream of up-to-date information in our day. (A little personal nightmare for "social" businesses who want to maximise each piece of content.)
I was asked to speak on my local radio station this morning about Facebook on this milestone year and while speaking to the presenter (Stuart Linnell) it really occurred to me how global Facebook as made the ordinary man (or woman) on the street. Stuart asked what tips and tricks I offer to teach my clients and I was stumped…because…tips and tricks are not what gets you heard on Facebook anymore.
You can hear the interview if you'd like (3mins) – just click here: BBC Northants Interview 4 Feb 14
Where has Facebook come in 10 years?
Here are my top reflections on the birth, growth and future of Facebook:
1. Challenge of Age Demographic Change
Facebook was initially set-up for university students and what they wanted out of being online and connected to each other (i.e. to meet "hot"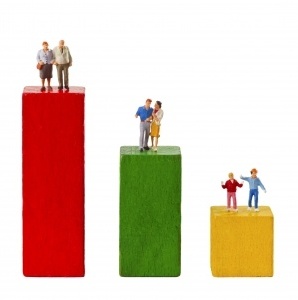 girls and guys…was the crux of it). But today, 10 years on, we see the demographic significantly different: the majority are 45+ year old adults, with disposable incomes and a desire to interact with family, products, services and varied interests. The under 24's have moved on to more niche, SMS based networks like Snapchat. I'm interested to see how Facebook adjusts to an older generation going forward (will we see less gaming or more?)
2. Bigger businesses have stormed in
This means that with the influx of bigger businesses (and more content and more users coming on…1.23billion at the moment) – the space is less attractive for smaller businesses. Although I still smile because sometimes some big businesses are still throwing money at it, hoping it will stick – when in the end what's true for small businesses…is still true for big: give value and you will receive loyal, valuable, followers. People want to connect with people – that has not changed. If you are a small business, but effective in engaging your customers and absolutely on top of what it is that they like about you, your business or your product/service…you will still come out winning.
3. You need to spend some money to be heard
With the maturity of the platform and the maths behind it (which we cannot control as users) – today, there are only two ways to make sure that more than 10% of your fan audience (i.e. someone who has "Liked" your business page on Facebook):
Provide good, engaging, useful content that people want to see (regardless of all things), and
Allocate a monthly budget to help push that content to more people (through "boosting"; content campaigns; and even perhaps adverts)
4. Growth of mobile device use
945 Million users access their Facebook account through their mobile devices (phone or tablet). This growth in Smartphone usage (especially with the age of apps, iPhone and Android) – has created a force that shouldn't be ignored by businesses. People's access to technology gives them the ability to give feedback instantly or capture a moment immediately…and then share it. That is powerful. Facebook's mobile app still needs work – but that is going to change this year I would think.
5. Future of Facebook
Social media and the social space is really dependent on its users – so I do feel that the way the platforms and usage changes is heavily weighed on how we, as users, practically use the platforms. The next two years will be very interesting at Facebook and I'll be watching eagerly to see what's next. While they have a committment to shareholders now and I expect more in the way of income generation – I will just be curious to see how ELSE people and businesses will use the technology to mould their business around their customers.
When did you first get on Facebook? What changes have you seen over the years – good or bad? I created my account in 2008 – feels like a lifetime ago.
Image courtesy of:

teamarbeit / 123RF Stock Photo