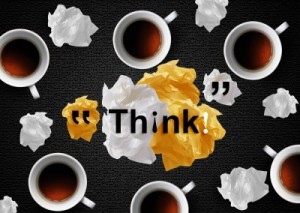 Creating valuable content for your social media strategy involves making sure that you get to showcase the expertise inherent in your business. One of the challenges that come with that is how to extract information from the necessary people – who tend to be the busiest and most key individuals in the business.
Here are my top tips on how to go about this:
1. Make sure they understand why you need the information
They won't want to know the nitty gritty of which platforms you want to share the information on, but give them a general understanding of what you are trying to achieve by asking for this content.
2. Find out the most suitable extraction method
Everyone has a communication or documenting style that they are comfortable with – find out what each person's is…tap into that and find a way to use it. For example: some senior managers still like to dictate memos/letters/responses to things. Ask them to do the same for you and have the mp3 emailed to you (getting that transcribed is very easy).
 3. Give them a place to start
Because they are so close to the knowledge/information they will not know what it is that you want from them. Make a list of some FAQ's or some very specific questions that you can use as a prompter for them – or even choose to start with an "interview" style extraction method where you ask them some face to face questions about something recent and topical.
4. Give thanks and praise
Once the content piece is live make sure (at least in the beginning) you give them a screen shot of what the piece looked like on the platform (e.g. Facebook) if they aren't on the platform themselves – or send them the link for the blog post they helped bring into being. This shows them what the end product "looks"  like in the end. Plus…make sure you let them know you are appreciative of their time and effort.
5. Share engagement results
It is one thing to give content – its quite another to find out that other people find it interesting and want to share it. Make sure that you keep an eye on the different content you get in and the sources you get it from – and measure the responsiveness of your audiences to the content (e.g. make sure you have a good sharing plug-in on your blog post where its quite visually obvious how many times the content has been shared).
__________________________________________________________________________________
It's important to work WITH  your content sources – it will be a bit of an uphill struggle in the beginning, but the more they provide over time – the easier it will get and the more enthusiastic and creative they will get. But…in the beginning you will need to have the energy to coax, support and praise as much as possible to get the momentum going.
If you've had any particular challenges getting the right kind of content out of the experts in your business – drop me a line in the comments section below – I'd be happy to help where I can.