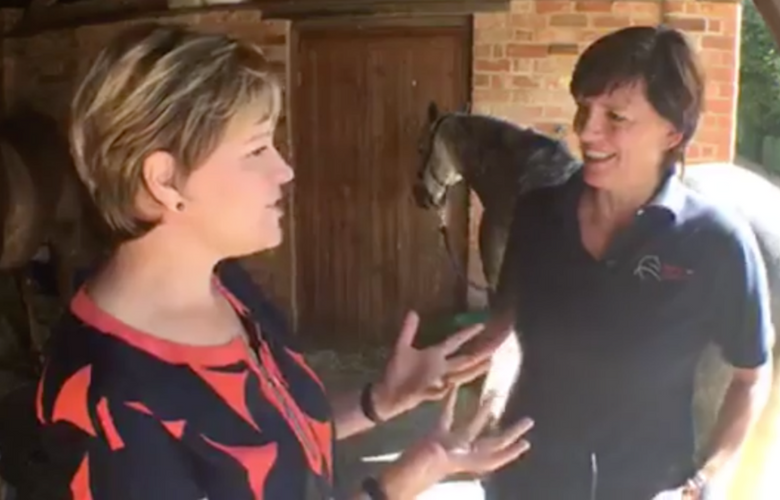 This is a series where we go out and have a Facebook Live interview with a local business owner. We talk about their business, what the story is behind why they started their specific business and how they are using social media to support their ambitions.
In this interview, we talk to Lisa Brice, who runs her training and consultancy business from Pitsford in Northamptonshire. She is a Master NLP Trainer and a Personal Performance coach. Her clients are brands like Philips, Carlsberg and Ernst and Young.
Lisa Brice's background…
Lisa and I go way back, so I was really keen to share her wonder with you in this interview. Her background stems strongly in the property industry – with her first job being as a negotiator for Connells. Within 2.5 years of working for Connells she was made a partner and then her first introduction to training came about. In 1994 she was offered to formally train with the CIPD (Chartered Institute of Personnel and Development) and also got her first taste of NLP on an introduction programme.
The rest, as one might say, is history. Lisa rose in the ranks with Connells to eventually becoming the National Training Manager and being invited to help create a "Modern Apprenticeship Scheme". She became qualified as an internal verifier, external assessor and got very involved helping to develop the Occupational Standards for the Industry. I met her while I was working for the Franchisor of Winkworth Estate Agents and I was very fortunate to have her as my trainer to develop a training academy.
Lisa is a continuous learner and has since her property days, she has gone on to qualify as a NLP Business Practitioner and Master Practitioner; and is a certified Trainer of NLP and Master Trainer of NLP. She also has an NLP Coaching Diploma, a Chartered Management Institute (CMI) Diploma in Business Support and Diploma in Strategic Business Coaching. And, in case you thought that was enough – she also has a Certificate in Lifelong Learning in Leadership Capability from Coventry University.
Being a business owner…
In 2000, Lisa married her husband Adam, and wanted to alter the amount of travelling she was doing – so she resigned and set up her own training business (Choose2b). In addition to running in-house leadership, sales and customer service training programmes for a wide variety of industries, she was also the Chief Internal Verifier for RICS' NVQ Centre for 9 years. For the last 4 years she has been the Learning and Development Lead Consultant for Get Living London, who converted the Athletes Village within London 2012 Olympic Park into residential homes for private and social rent.
The big "aha" moment for Lisa which led her to her specialism today came from researching a "City Slickers" get away for her and her mother (who was turning 60). In the video she tells you how she came across Lane Moore from the Lazy M Ranch in Canada, and how he completely blew her away with his natural horsemanship approach. (And Horses for Courses was born). She is a registered Instructor with the British Horse Society and has ridden since she was a child.
In this screenshot from the interview below Lisa demonstrates why horses are a good mirror to use for her NLP work.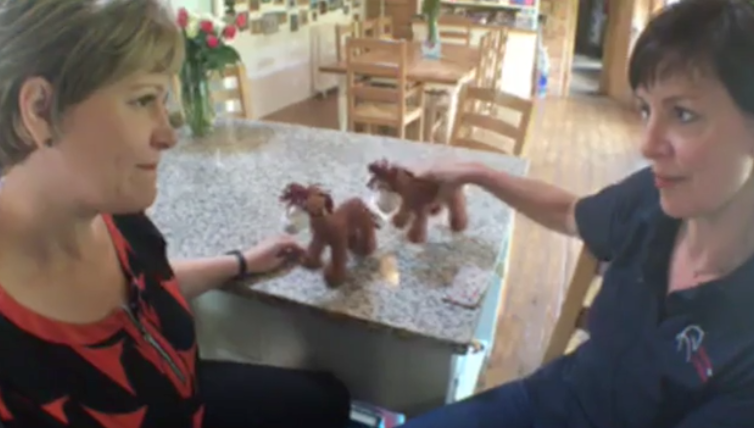 How does Lisa use social media in her business…
Lisa actually worked with me to start up Social Intelligence, we used her skills and expertise with emotional intelligence and my knowledge of the social media channels to set up the business in 2010. So Lisa's journey with social media started a good while ago and while it's been a slow burn, today she is clearer on what she really enjoys about it and what she finds challenging.
She mainly uses LinkedIn, Twitter and Facebook and is very much looking forward to implementing a stronger video content strategy to keep up with the demand for this across all social channels.
We move around in the interview from seeing her horses outside, to her bespoke training room (see picture below) and then finally into her gorgeous kitchen where her delegates have their timeouts (and yummy lunch).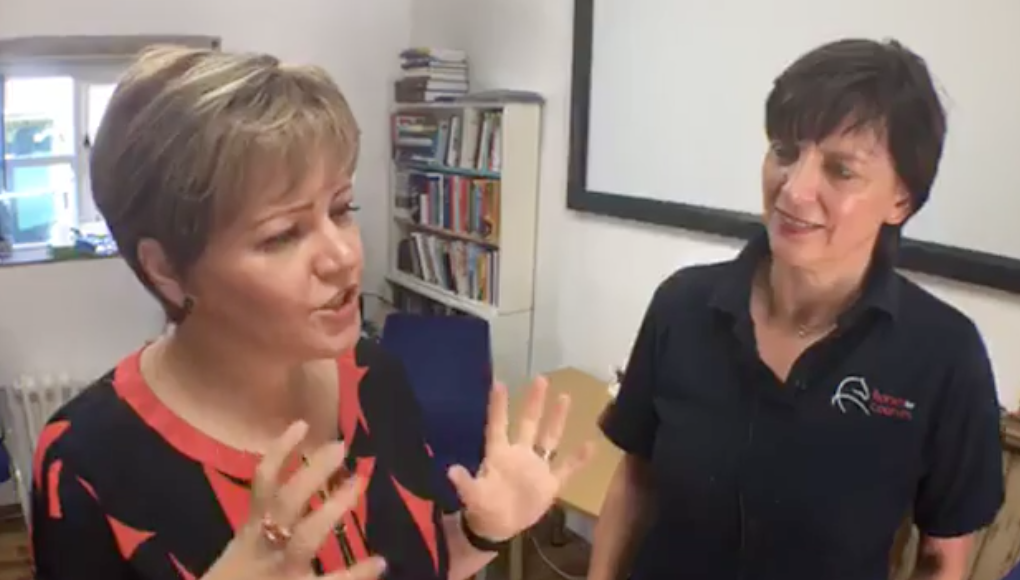 I hope you enjoy watching the interview
The interview is around 45mins long, but you get a real insight into Lisa's knowledge base, and how passionate she is about looking after her client's needs. She is a highly trained and proficient trainer and coach and I think that comes across very well – do let her know what you think and ask some questions. We will still be answering your questions even if you are watching this months or years later!
Remember that you can still ask questions on the recorded interview – she and I will still happily answer your comments and questions.
You can find Lisa here: Website | Facebook Page | Twitter | LinkedIn | Email
Here is the Live interview that we did on the 18th August 2017, on our Facebook Page:
If you would like to get a reminder or notification when our next Live interview will be – be sure to go over and "Like" our Facebook Page to get those reminders. We will be posting on Facebook, Twitter and Instagram about our next interview – which will be with Sarah Plackett, who owns and runs Swanspool Ceramics in Castle Ashby, UK.
You can also read my resource blog post all about:  Facebook Live and how to use it in your business.
Do you know a business who would be interested in being interviewed live on Facebook? We are keen to talk to businesses who are either enjoying the social media space or would love some insights into what they could be doing on social media. Contact me by email, Facebook Messenger or by commenting below.