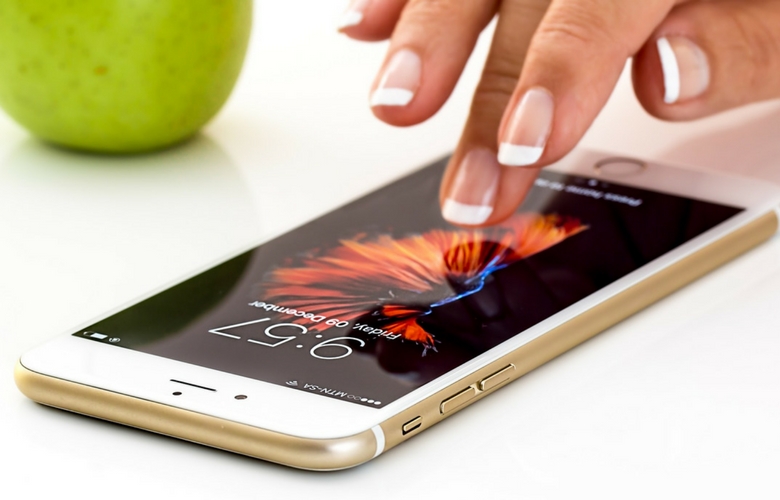 Designing for "mobile" is key to reducing friction and holding the attention of your audiences. This concept is at the heart  of everything we do and advise our clients on here, at Social Intelligence.
As a business, you need to keep an eye on global trends on (1) advances in technology and (2) the behaviours of the users of that technology.
Today, you cannot ignore certain inalienable truths – i.e. that you are affected by:
software,

hardware,

social media and

human behaviour
…and this is unrelated to what business or industry you are in. That means…the ice-cream shop in Florida (like Vicky Jeavons' "Haze Ice Cream" that just got the other side of Hurricane Irma); the chocolate shop in Sydney (like Chocolate Johnny's); the accounting firm in Rugby, UK; the health and safety consultants in Leeds; the fashion boutique in Paris; and even the manufacturing business in Germany.
Now , this is a chunky post, so you may want to get a coffee – or go and sit in a Starbucks (or suitably lovely Independent Coffee shop) to work through this. It's my insight into ComScore's latest Mobile Trends Report.
Some background before reading…
While reading this short 54 page report (sigh) – there are some interesting trends here to note for the UK who are still lagging behind somewhat in the mobile usage department. You would think not (as a first world country) – but here are the facts as ComScore have found them to be.
Before I delve into them – I thought it best to mention the "bigger picture" things going on in the background that more than likely are having an impact on these mobile and app usage data results:
Facebook – Aquila Solar planes
One of Mark Zuckerberg's big missions is to make the world a more open and connected one. He is doing this by investing in high-altitude solar planes to bring internet access to remote parts of the world. He has called it the "Aquila". The Aquila weighs less than a car, has the wingspan of an airliner and when cruising it consumes just 5,000 watts – the same as three hairdryers. You can read about the first flight here on this Guardian article.
On top of that, his team of developers put together a lighter version of Facebook, which can be used for older Android phones and where the internet connection is spotty at best. It's called Facebook Lite and uses less battery time and data. Obviously it won't be the full all singing and dancing version, but its useable and you can be connected and share with your friends as normal.
One of his goals for Africa came to fruition by June 2014, where they could see 100 million people in Africa were coming to Facebook every month, and 80% of that through mobile usage.
Google and Project Loon
Project Loon is a Google initiative. They have partnered with the French Space Agency to extend Internet connectivity to people in rural and remote areas worldwide. They rise more than 60,000 feet above the Earth's surface, placing them far beyond the reach of airplanes and atmospheric storm systems. Read more about it here, or on the Wiki Page.
The mobile trends of 2017
Knowing the activities of the big guys in getting the internet (and more importantly their product) into rural and/or poorer nations – the figures of mobile usage are somewhat skewed. But, it's interesting to then look at how the more "1st world" nations are comparing on their usage. You would think that their mobile and mobile internet penetration would be better.
Let's dig into ComScore's findings
I'm going to note a statistic and then comment on it to help you map this information back to you and your business:
Mobile has established primary position around the globe (over desktop)
Indonesia has the biggest amount of digital minutes spent on mobile with 90%; the USA is in 8th place with 65%; UK in 10th place with 61% and Canada at 59%.
App time (i.e. the amount time people spend on mobile…through an App) is universally a larger contributor than mobile web
Now, again, what we need to bear in mind is the huge user base of Apps like Facebook…which has 2 billion users globally (outside of China). Also that Facebook (and potentially Google) has helped to get more "lite" use (and cheaper) mobiles into the hands of people in remote areas of the world. So it may be that Facebook's Lite App would also help that these communities are able to use Facebook more than other apps. (Just conjecture on my front of course!)
More than 1/4 of global users measured are now mobile-only
This to me, is a fascinating statistic and has a huge impact on so many things. Some of these are: building websites; providing customer service; delivering your products and services; streaming your business processes; engaging new audiences; and basically…surviving!
A metric to look at is that only 8% of people in the UK are mobile only, with 22% of China (the "admired" economy force) and 70% in India ("up and coming" tech economy in a stage of fast growth).  To me – this screams: "UK, pull your big girl pants up…step up, and innovate faster".
Mobile-only usage is NOT restricted to "the young people"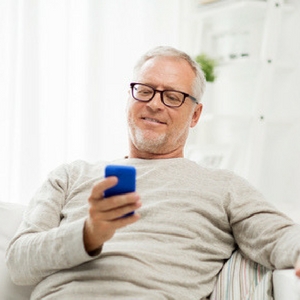 I love this statistic, because this will help me when encouraging businesses with older target customers, or avatars, (like 40+) that they MUST NOT generalise their views of digital to young people. We are past that point my friends. The "young ones" are actually now the disposable income decision makers who are your customers now. This statistic shows an average of mobile usage % over an age demographic:
(a) 18-24 (the so called "Gen Z" & start of Gen Y1) = 25%
(b) 25-34 (the so called "Gen Y2") = 28%
(c) 35-44 (the so called "Gen X") = 26%
(d) 45+ (mix of Gen X and Baby Boomers) = 24%
(Here's an interesting Huffington Post article about Generation Z versus the Millenials you should read. Also I found this good, clear career based KASASA article about the differences between Gen X,Y and Z – glad I can figure out what the heck I am – as I think I'm a hybrid!)
Ladies are more likely to be mobile-only internet users (except in India, where male usage dominates)
I can relate to this personally. Late night furious ordering, fact finding and problem solving before my head hits the pillow. The only few uninterrupted minutes I get to actually think about something outside of my business. If you are pitching to, or trying to reach women – are your efforts mobile friendly?
Certain content categories (i.e. what people are using mobile for topic wise) are driven by mobile-only usage.
Notice that Instant Messenger features highly here (screenshot below from ComScore's report). Facebook owns its own Messenger and WhatsApp (both each having 1 billion users). Also in China – they only have WeChat – but people's whole lives are run through it (booking hair appointments, chatting to friends, organising their diaries, paying for and buying groceries – you name it.)  Facebook has opened its API developer platform to Bot companies now – which means that if you have a way of building AI into part of your customer service / support – you should.

Mobile's Hierarchy of Needs – tap a bit of Maslow!
Wow – this was a first for me, seeing someone actually map technology to Maslow's hierarchy of needs! Fascinating. I have many a conversation with my good friend and Master NLP trainer and all-round fantastic business coach Lisa Brice on a similar vein. Lisa's interest is in how people are losing the ability to display and feel empathy for other humans, because of the way they are growing up on devices. So – looking at this mapping is significant and I would hope some emotional intelligence is put behind extending this model.

Categories outside of "Mobile Hierarchy of Needs" actually still have a prevalence on Desktop usage.
This is a very good metric to stay on top of if your business is a bit trickier than most or has a larger business audience (old school "B2B if you like). From what I can see, if your information is something that needs a bit more consideration, or weighing up – desktop is more prevalent for you. (Although I would still say, ensure that its easy to navigate…keep it slim, trim, and to the point..and encourage call to action.)
ComScore have put together a general industry "mobile first" pyramid – which may give you a better idea of where your business should sit in the scheme of things when it comes to mobile strategies. So the higher the %, the more users tend to access these businesses via mobile (rather than desktop). Remember that mobile is also tablets…not just smartphones:
(a) Social Networking (78%)
(b) Retail (60%)
(c) News/Information (59%)
(c) Travel (48%) – this will definitely grow in the next two years
(d) Apparel (44%)
(e) Banking (40%)
(f) Real estate (38%) – I think this will grow…big time
(g) Portals (33%) – Assuming this is something like comparison sites
In some markets (countries) games are flourishing

 

for more mobile minutes than even Instant Messenger
ComScore's results show a big surge of growth particularly in Canada, France, Germany, UK and USA. Man – I desperately want to go to a ComiCon, just to watch and sink into the world to understand their mobile usage more!
M-Commerce (Mobile Payments)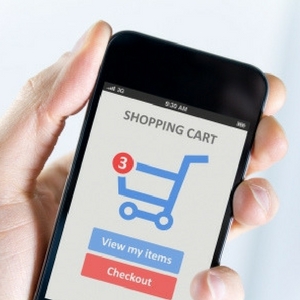 This is the notion of bringing payments to mobile. While I am, as a user, still reluctant to do any banking or paying from my iPhone, I'm sure in time I will do it. But, many businesses are successfully engaging their customers to trust them when it comes to buying on mobile. Don't get me wrong I do all my Amazon purchasing through mobile – but I trust Amazon's security.
ComScore has a section on mobile commerce, so I thought I would do a quick highlight on the two trends that stood out for me in this arena for you as well:
Global retail time has generally shifted to mobile, with 4 out of 10 people actually clicking to buy from mobile

Mobile retail shoppers, tend to be more comfortable to then do other mobile finance activities (i.e. they are twice as likely to perform finance activities)
Interestingly the UK is one of the highest performers here – where 38% of the 68% of mobile shoppers (click to buy) are doing their banking on their mobile.
App Usage
A few results on this subject were good to look at (in the scheme of things). The report shows:
Individual users spend

 

over 95%

 

of their time in their top 10 apps
The most significant

 

number of apps are games (!!) – even more so than messaging and social media.
The most amount of actual minutes per app (however) is weighed disproportionately towards Instant Messaging and Social Networks
Adoption of Messaging Apps is almost binary – i.e. there is one established leader in each market (e.g.

 

the three main contenders are Facebook Messenger, WhatsApp and WeChat – and each country will favour one over the other. Facebook has no penetration in China at all, but has a pretty dominant position

 

across all other markets – as they own both of the other contenders). Watch this space!

App share of time has plateau'd – which means that less new apps are being downloaded. With 35+ year old users being less likely to download a new app, and quickest to delete apps

Although app time is flattening out, there is surge of a growth in app audiences for some categories. In the UK, the beauty/fashion/style industry has seen the biggest upsurge. In Canada the fragrance/cosmetics sector has had the clear growth spurt; with Newspapers (!!) and Entertainment (two categories) in the USA; Travel in Brazil; and Personal Finance in Spain. Interesting mix there! I suspect The Kardashians have had something to do with the USA's figures (little sigh).
The next thing I would like to see around mobile trends is the absorption of Augmented Reality, although I suspect this may extend outside the use of mobile devices. Facebook is spending a significant amount of time on developing their "camera" functionality to personalise live streaming, video and pictures – within Messenger and across Instagram and Facebook. Generation Z is definitely taken in by this, and businesses targeting this group will be looking at ways to build their knowledge and application of AR into their comms and marketing with their audiences.
---
Is mobile something that keeps you up at night? Do you worry about whether or not your business is mobile friendly enough? Pop your question (or angst) below, or just drop me an email and I'd be happy to have a quick chat to see if I can help.