We are pleased to work with Brain Tumour Research on the direction of their social media strategy and resourcing their implementation. Crispin Zeeman, the Head of Marketing and Communications, has built a fabulous team from scratch and we're proud to have been a part of their journey since 2012. The charity sector is a fascinating one, with some unique challenges and opportunities. From a social media perspective it has everything you could ask for in terms of stories, engaging content and user interaction.  The use of web, mobile, email and social media is a very powerful energiser for action and Crispin and his team are well on their way to enjoying the rewards of an integrated digital approach to fund raising and brand awareness. Be sure to watch out for their big #WearAHat Day every year in March and look at the amazing Conquer It Together challenges that you could undertake to support their fundraising.
Client:
Business Type:
Business Size:
Employees:
Service:
Brain Tumour Research (based in Buckingham, UK)
Charity
Fund raise between £1million – £5million pa
12 (employed)
Strategic consultancy and competitor research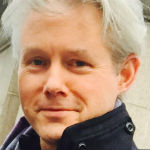 Some feedback
Crispin Zeeman:
For a number of years, Social Intelligence has provided Brain Tumour Research with great insight into how to increase awareness and maximise impact in an increasingly digital society.

Shelley Rostlund has produced timely, in-depth and accurate reports on a number of topics in regards to improving our social media channels and website. Our asks can range from specific market-comparison reports, to answering general day-to-day queries. We have always been impressed by the way in which Shelley draws upon her existing knowledge, whilst also keeping her finger on the pulse of upcoming trends and fundamental platform developments.

Our social presence has continued to grow and improve since working with Social Intelligence and we are very grateful to Shelley for her consistently relevant and insightful advice.