Caroline Hope is a wonderful lady who is the utmost aficionado on tea and the English Tea Time experience. We have learnt so much about the societal intricacies of the true Afternoon Tea that we have become pretty picky about where we go for Afternoon Tea now! Caroline is one of Great Britain's most respected speakers on the traditions of English tea. She is frequently asked to give lectures and demonstrations to audiences around the world. People also fly in from all over the world to attend her special 3 day Afternoon Tea workshop. She has people come from Japan, Brasil, Belgium, France and America join her to learn about the quintessential English Afternoon Tea. We support Caroline in managing her data, email lists, scheduling event content and any other help she needs in maximising all the great feedback she gets across Facebook and Twitter.
Client:
Business Type:
Business Size:
Employees:
Service:
Caroline Hope's Tea and Scones (based in London)
Tea Culture Specialist
Under £100,000 pa
1
Management, virtual assistance and ad hoc consultancy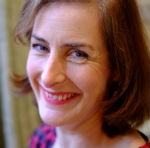 Some feedback
Caroline Hope:
Shelley has given me highly supportive and considered advice since 2013. She has tailored her services to my budget and encouraged me to look to broadening my horizons in an understanding of how my business and services might be viewed over different social media platforms. If I ask specific questions that she is not immediately conversant in she will say so, check it out and come back to me. She is always checking in with me to ensure she is tailoring her services to my goals as they inevitably adapt to market forces. She cares about her service and this shines through the excellent responses I receive.
What is the one thing that gives you a huge sigh of relief to hand over to Social Intelligence to do for you?
Having to get my head around the mechanics and ethos of social media.