Far from being a boring firm of accountants – we take absolute pleasure in working with Simon Towers and his team at Clifford Towers. Having a sense of humour and a head full of knowledge is exactly what we need in order to convert a business story successfully on to social media. We have been working with Simon since 2013 and have enjoyed supporting him on his social media journey. Be sure to check out his personal Twitter account – he has quite the banter about bees!
Client:
Business Type:
Business size:
Employees:
Service:
Clifford Towers (based in Warwickshire)
Chartered Accountants and business advisory
Between £500,000 – £700,000 pa
9
Consultancy, account management, virtual assistance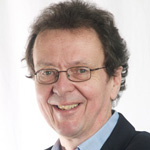 Some feedback
Simon Towers, Managing Director:
Our marketing now includes social media and the web extensively thanks to Shelley.
She helps us to produce good quality content relevant to our clients which is used and appreciated by our clients. It also has attracted new clients! Plus, she's fun to work with, has a good sense of humour and does a good job!
What is the one thing that gives you a huge sigh of relief to hand over to Social Intelligence to do for you?
All that scheduling and organisation!