We started working with Daniels Healthcare back in 2012. Their Commercial Director called us to talk about how they could use social media in their well established business which opened its doors in 1986. Today they have an active online community that engages and interacts with them every day. They even worked with and sponsored the growth of a community initiative started by Teresa Chinn MBE called We Communities which utilises Twitter to bring together different specialisms of registered nurses. (Very proud moment!)
Client:
Business Type:
Business size:
Employees:
Service:
Daniels Healthcare (based in Oxfordshire)
Manufacturing & Distribution (Healthcare sector)
Between £15 million – £20 million pa
86
Consultancy, training, account management, virtual assistance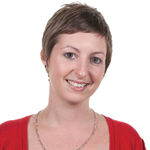 Some feedback
Imogen Jones, Supervisor – Customer Support & Marketing Department:
With a busy team that deals with all marketing aspects of the company as well as the social media, it has been great working with Shelley (Social Intelligence) – she's helped up focus on the platforms we should be using in our industry.

We started our social media journey with very little insight on how it could be used for business. Getting a social media expert on board helped us set up a strategy and gave us lots of help in training staff across the business in understanding the basics of each platform. It was great having a plan of action linking where we were, to where we would like to be. We now have a great Twitter community with customers engaging and praising our team and company.
What is the one thing that gives you a huge sigh of relief to hand over to Social Intelligence to do for you?
For us at Daniels it has been a Godsend to be able to send mish-mashed bits of information and content that has been magically formulated into blog posts! Along with help sharing these posts on out social media accounts.