We worked with the team at Franklins Solicitors from late 2012 to March 2017. They have 13 different specialisms and we manage 7  to 9 active bloggers within their solicitor team of experts. We loved working with the in-house team and supporting them in managing their complex content bank, as well as stay on top of "in the moment" trending conversations on any of their legal areas of specialism. Franklins started out as a family owned and run business that opened its doors back in the early 1980's and has grown significantly to over 90 staff in two offices.
Client:
Business Type:
Business Size:
Employees:
Service:
Franklins Solicitors LLP (Bucks and Northants)
Between £1 million – £5 million pa
Solicitors and legal advisory
90
Consultancy, training, account management, virtual assistance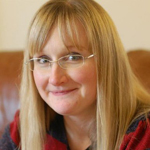 Some feedback
Gemma Bailey, Marketing Manager (manager until 2016):
Shelley and her team provide us with stress free social media support – we explain what we are trying to do and then receive their expert advice and practical support. It's essential for us as a business to know that we are well represented on social media channels.

Social Intelligence are great to work with, we've worked together for some years on our social media strategy and it's a successful and easy partnership. Shelley is always positive, easy to work with and brings with her so much social media expertise, it's very reassuring!
Rosie Wright, Head of the Private Client department:
Shelley is great at training, she really manages to inspire even those of us who are not natural social media users I would highly recommend her.
What is the one thing that gives you a huge sigh of relief to hand over to Social Intelligence to do for you?
Difficult to choose one thing but being able to hand over the information and get some tweets written for us is a tremendous help, it's a science to get the message across in so few characters. Shelley and her team turn things around quickly and are there whenever we need them.