Tess Cope is the consummate professional and very inspiring lady to work with. She is the founder of The Transformation Agency and has extensive experience with specialised business coaching for senior leaders in business. She travels all over Europe and the USA to work with her clients. We support Tess in assisting with her blog creation, scheduling event content, creating testimonial images for the superb work she does with her Equine Assisted Learning programmes and driving attention to her work through Twitter and LinkedIn.
Client:
Business Type:
Business Size:
Employees:
Service:
The Transformation Agency (based in Peterborough)
Executive Leadership and Coaching
Between £300,000 to £500,000 pa
1 (works with specialised associates)
Management, virtual assistance and ad hoc consultancy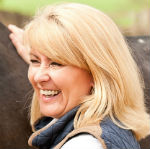 Some feedback
Tess Cope:
I have found Shelley adds value to our business by guiding us on how to target our social media activity for optimum impact, given our client base and the message and brand image, we want to transmit as an organisation. Social Intelligence are able to provide a tailored, and user friendly service that fits our needs perfectly.

Their expertise is essential for us, in an area of communication that will only become more important.