We are Usborne Books at Home's social media training partner and have the real pleasure of working with Mark Franklin and his team in Evesham, Oxford. We have so much fun with the Usborne people that it almost (almost) doesn't feel like work. The passion these guys have for the books they sell (and produce through Usborne Publishing) is only matched by the genuine drive they have to empower the women and men they engage as independent organisers. We support Mark in rolling out social media strategy sessions, technical skills workshops and sometimes even a glam appearance at their annual gala as a speaker.
Client:
Business Type:
Business Size:
Employees:
Service:
Usborne Books at Home (based in Oxfordshire)
Direct Selling Organisation
Between £1 million – £5 million pa
14 (employees) and 3000 (organisers)
Training and ad hoc consultancy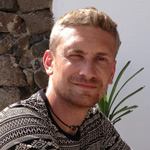 Some feedback
Mark Franklin, Managing Director:
The value we get from working with Social Intelligence is knowing that Shelley has taken time to understand our business, our own social media strategy and (most importantly) our people. She has added huge value to the online activities of our sales force.
What is the one thing that gives you a huge sigh of relief to hand over to Social Intelligence to do for you?
It is Shelley's investment in getting to know Usborne that has allowed us to trust her in delivering the highest quality training at a level (and on the topics) that will have the biggest impact on our social media presence.