We live in a world that fast supercedes itself almost daily. Think about the way businesses used to operate and people used to communicate and share information in the 1800's and soon you will come to realise that life is changing at such a pace today…that most of us miss it completely.
Social media is just one of the ways in which the world has changed…whether you choose to participate or not…it is something that can't be ignored, and you do have to find a way to be able to absorb this new way of communicating. I'm not saying that you have to force yourself to use the platforms personally – but I am saying that if you want your business to survive the fast pace of technology and communicational change (if there is such a word) – then you have to ACT NOW.
I found this Youtube video which really brought home to me how actually, without us knowing it, the world has literally flipped itself over without a lot of us noticing. Have a look here:
The trends in technology and the way businesses operate, and therefore the services and products that are needed and supplied…are altering daily, weekly, monthly, annually.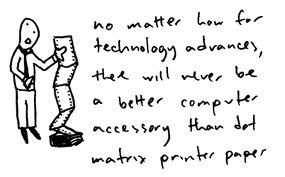 As a result of this fast moving trend…the effect is that we are educating our children today for jobs that don't exist yet or are going to be determined by technology that hasn't been invented yet. This alone made me sit up and think: actually…we are on information overload as it is…but, we need to be very very smart about how we filter that information and learning so that it isn't construed as overwhelm and manifests itself as stress.
Our message at Social Intelligence is always that social media must not be taken on board as ONE MORE THING…you HAVE TO DO…like a massive yolk across your shoulders. Once you actually understand the premise of the platforms and how businesses are using them to leverage this new world of exponential sharing...you can make this evolution a win/win situation for you, your staff, your business and your customers/clients.