With smart phones and tablets being mainstream, capturing photos and video 'on the go' is now a part of many people's every day lives. Unless it's a special occasion why lug a camera and laptop around if your device can shoot HD video, decent still photos and much more besides?
With this significant shift in everyday media capture, Facebook and Twitter have made sure that their users are able to share video too. Vine and Instagram are two applications you may have heard of, and may be using. These are currently the leading services to use when sharing video content to your social media platforms via portable devices.
What does Instagram or Vine do that YouTube doesn't?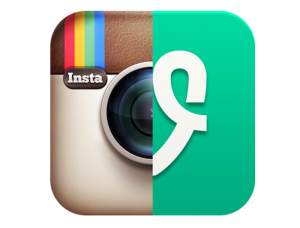 The main difference is that Vine and Instagram only record very short video clips that are are only seconds in duration and that you have to keep your finger on "record" for that whole time.
Why do Instagram or Vine only record short video clips?
At first glance, you may think that these time 'limitations' seem a bit odd (especially if you are used to shooting videos with a camcorder where your thumb gets to take a break!)  My thoughts are that there are a couple of reasons for this (both practical and 'social'):
1. Video file sizes
Ever tried emailing a video clip from your smart phone? The file is usually way to big (even if your clip is only 1 or 2 mins).
and
2. The human touch
Being physically connected to your recording for the duration makes it inherently human – it's like the opposite of CCTV. You REALLY had to  be 'there' to film your subject!
What's the benefit of recording short video clips?
A business may encounter certain occasions, where recording and publishing video 'snippets' is far more appropriate than filming and editing a longer video.
Sometimes the spontaneity and authenticity of User Generated Content can win over planning and production values. Think news bulletin not Hollywood epic. So you can get away with playing 'fast and loose' with your camera work (don't even mention the sound) and focus on the topicality and freshness of the subject matter instead.
However cheap and easy it is to create these fun-size clips, a business should decide whether immediacy or quality is more important (it may be a combination of both).
Factor in your brand's image and the PR value of the subject when choosing to use either Vine or Instagram as you would any other part of your marketing strategy. Just don't hold back when it comes to 'capturing the moment' or it may be too late!
Do you use Vine or Instagram in your business? I would love to see some of your clips – please do let me know below or feel free to ask me any questions in the comments section under this post.