About this Blog Series – " Small Businesses – Piping Hot on Social Media": The posts you will read in this series showcases small businesses who have felt the direct benefits of using social media in their businesses. We have been following their progress over the years, and we can see that they really are piping HOT in HOW they use it.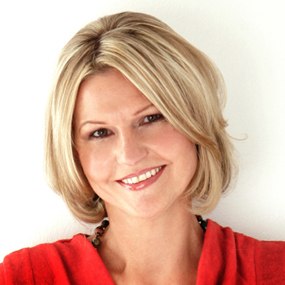 Business: Tell IT Media
Meet Irma Zimmermann, who owns and runs a business based in Melbourne, Australia. She is a HOT pot of creativity, which you will learn more about in this interview. She is a graphic designer (actually an ARTIST in my eyes) specialising in branding, websites and social media account design for business.
She is a Swiss/German lady who lived in South Africa more than twenty years ago and moved from Switzerland to Australia nearly 9 years ago. I met Irma through some mutual business connections which I maintain in my online colleague environment and we've been connected for a few months now. I was keen to hear more about her and her business, because of her cartoons! So let's crack on and you can learn more too…
Me: Hi there Irma, great to have you as a spotlight in this series! Would you like to start by letting our readers know who your target client market is?
I: Hello Shelley! I'm so pleased to be able to share my social media story with you and your readers – thank you for asking me! Our target client market is generally small-to-medium size businesses from different industries, organizations, charities as well as complementary creative businesses such as marketing specialists. We love the diversity of the work that we do and are currently working on a website redesign for a Poet, Writer & Theatre producer!
Me: Excellent, how cool! When would you say you first discovered Social Media?
I: Well, through my online activity and the work that we do, I was aware of Social Media happening around me for quite some time but just hadn't been active myself. The old adage of the elephant being in the room – and not paying much attention to it!
I do clearly remember though when I decided that I needed to jump on to this 'Social Media Bandwagon' – it was during the Easter holidays in 2010. My husband and children set off to Canberra to visit family and I stayed behind and missed out on the traditional Easter Egg hunt with the kids! I took this quiet time to get familiar with and get my Facebook Business Page, Twitter Account and Linkedin accounts all set-up.
Getting involved with Social Media was a natural process for me as our job as designers is to 'communicate' our client's unique messages through offline and online media. While designing websites for our clients, I was also getting more and more enquiries to integrate Social Media – it seemed a natural fit and a fantastic new communications channel.
Me: Ah hah! So you do some work similar to what we do?
I: Yes actually, we do – but we are predominantly a design business I have to say and it's from that direction that we approach the social media work we do for clients.
Me: So, which platforms are you on?
I: Facebook, Twitter, Linkedin, Google+, Pinterest, YouTube, Instagram, Pearltrees, Klout and we blog as well.
Me: Phew…there's a list to keep up with! Which platform is your favourite one to use and why?
I: I joined Twitter, Facebook (for business) and Linkedin all at the same time and was amazed at the invaluable information and people I was able to tap into on Twitter. Initially I spent most of my time on Twitter – finding and figuring my way around. What I enjoy most about Twitter is the industry information and the fantastic connections I have been able to find and make. I love the hashtag phenomenon, being able to follow 'live events' as well as the quick easy connections it allows; which I found far more difficult on a Facebook business page.
Having said that, Facebook is a fantastic 'visual tool' allowing me to post big photos and albums, videos and cartoons which is ideal for the work that we do. It takes a little time initially to figure out how to connect and engage with Fans but with time one learns to be more 'creative and engaging'.
I actually really enjoy Google+ and love the large format images, the idea of 'circles' and grouping your followers this way as well being able to follow conversations easily. I also love the fact that one can 'edit posts' easily (as I have 2 left thumbs) which is trickier on Facebook (and an iPhone for that matter). I would like to spend more time on Google+ but some times I am simply time poor.
Linkedin was set-up as a professional network and still is today. I may not spend as much time there but have to say that most of the work that we've generated has come through Linkedin.
Me: That's interesting – in terms of getting leads from LinkedIn for design work. I wonder how many other designers have thought to have a proper presence on LinkedIn? Which platform would you say is your least favourite and why?
I: I don't really have a least favourite platform as they all have their pros and cons and their uniqueness. I see them as all a part of the 'Marketing Mix' and as with branding and reaching your target audience – it's important to be on the platforms where your target audience are 'hanging out' as it were.
Me: Very good point, well made Irma. Now, you already mentioned the leads generated from LinkedIn – would you like to share with us what kind of results you have gained from having a social media presence for your business?
I: Social Media has not only allowed for increased awareness of my business and brand but has also been a way to keep 'top of mind' when a client or potential client needs arise.  In 'traditional advertising' when advertisers put an ad campaign together it was generally said that the campaign would need to be seen 5 times before it registered in the consumers mind. I think Social Media works in the same way.
As a business owner I attend regular face-to-face business networks and have found Social Media to be extremely beneficial after meeting a potential business owner or client to connect and continue our relationship online. Social Media is a fabulous platform to nurture and build stronger relationships and brand awareness. It allows our followers to get a better insight into 'who we are' and 'what we do'.
Social Media has allowed me to add extended services to my business through alliances, increased enquiries and sales, increased traffic to my website and a fabulous opportunity to stay connected to my clients and followers.
Me: I can only agree, Social Media really aids sustaining those networking relationships. What are your Social Media Goals for 2012?
I: Getting a Social Media strategy fine tuned and aligned with a marketing strategy would be our main goal this year. I would love to follow my long lost passion for drawing and would like to pursue Cartooning and Doodling on the subject of 'Social Media' and the 'Digital World' (perhaps a cartoon book down the track) ツ
Me: Ok, so now you have brought up the cartoons! (Finally!) I have to share the one you did for us for this interview with our readers. Irma does these great business cartoons which you can engage her to do for you – just go to her Cartoon Corner to find out more.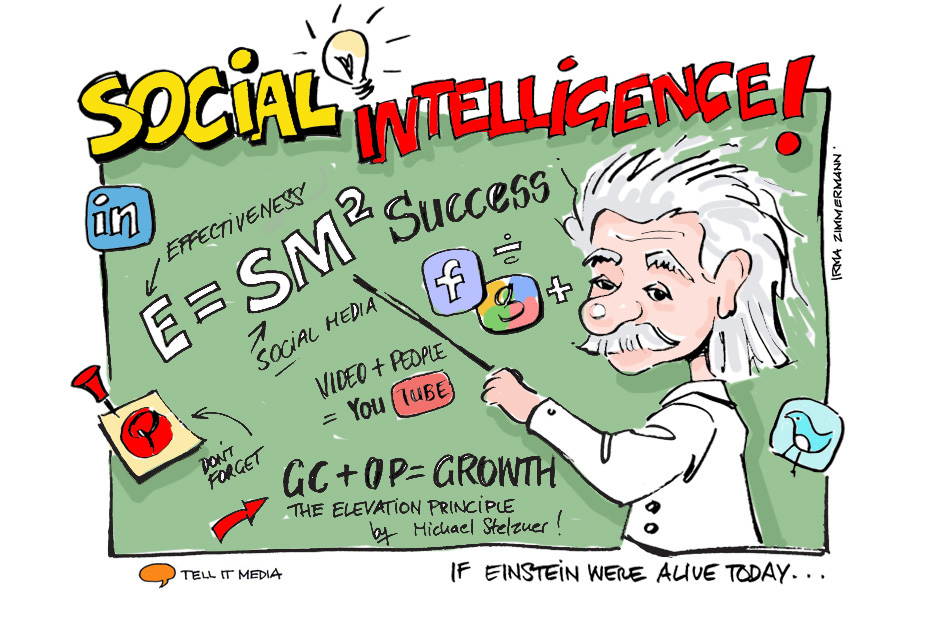 Me:  Great! Now, if you had to convince someone who was thinking of participating in Social Media for business – what would be the one thing you would want to say to them to encourage them to do it?
I: Social Media is here to stay and simply the new way of marketing. I read once that the ROI on Social Media is that your business will still exist 5 years from now and in a recent report that 50% of small business owners reported to getting new customers through Social Media. The best part is . . . it costs less than some of the traditional marketing campaigns which businesses have been spending their hard-earned money on. I would encourage businesses to jump on board and that it isn't as daunting as it seems.
Me: Your Top Tips?
I: Be Helpful > Be present > Be Social > Be Yourself > Share the Love
Me: Love it! You wanted to mention a special project to our readers – would you like to do that now?
I: Yes please. One of our values in our business in Paying It Forward, and I'd like to raise the awareness for the charity we support and to experience using 'Social Media for Social Good'. We have created a website for this charity and are actively using Social Media as a means to drive funds to it. If your readers could visit the site and hear more about the charity – I would be most grateful. Is the Mama Lumka Sanctuary for underprivileged kids in the Western Cape (South Africa). I did a blog post about our visit to the Sanctuary which you can read about here.
Me: I will definitely have a look at that. Thank you for your time Irma – it's been an absolute pleasure getting to know you over the last couple of months and we are really pleased to have interviewed you for this series.
Irma: Thank you Shelley!