About this Blog Series – "Small Businesses – Piping Hot on Social Media": The posts you will read in this series showcases small businesses who have felt the direct benefits of using social media in their businesses. We have been following their progress over the years, and we can see that they really are piping HOT in HOW they use it.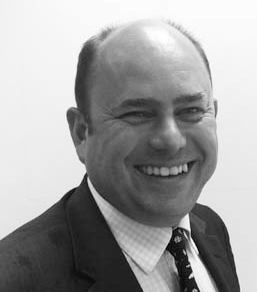 Business Name:      
Winkworth Estate Agents (Wimbledon)
I first met Ed Foley back in 2002 when he first came on board as a Winkworth franchisee.  I worked for the Franchisor at the time and my role involved supporting the franchisees as a business owners. Ed has always been up for trying new things and been open to learning new skills and techniques that will help grow his business and develop his staff. We have stayed in contact ever since through our own social media accounts and as such, I have been following his progress using Social Media as one of his marketing and promotion tools within his sales and lettings business.
His office is based in beautiful Wimbledon, London – providing professional advice and guidance to owners of properties whether its in helping them find suitable buyers (if they are selling) or tenants for their properties (if they are letting). Follow him @edfoley /@wimbledonhouses on Twitter or via his business page on Facebook. You can also connect with him on LinkedIn.
Ed has really embraced Social Media and enjoys building in the daily content from his business into his Twitter and Facebook feeds.  I interviewed Ed for this blog series because of his passionate belief that Social Media is the way forward and a great way to increase his "reach" in impacting a wider audience than he can in traditional print marketing.
Me:   Hello there Ed! Shall we start at the beginning – can you describe your target market for us?
E:    We mainly deal with prospective buyers/sellers/landlords/tenants who are in the market for properties in the region of £250k (for apartments) to the multimillion pound family and luxury homes in the affluent south western part of London which is world famous for tennis.
Me:  When did you first find Social Media?
E:   I started dabbling in it in about 2009 and to be honest…I gave up – I just didn't "see" the point. However I started to pay attention again in 2011 and found that things had changed considerably and we started to receive several new business leads via Twitter and Facebook and with that in mind as a motivator – we have maintained our presence ever since!
Me: Which Social Media platforms are you on at the moment?
E:   Facebook, Twitter, LinkedIn, YouTube, Foursquare and Flickr.
Me: Which platform is your favourite to use and why?
E:   I find Twitter and our Facebook Page the most useful, although LinkedIn has become much better recently and the "Recommendations" are a great way for potential clients to see who has recommended me. Each platform is quite different from the other – but I'd probably have to choose Twitter has my favourite. Its tops for the level of interaction I get and the ability to get a short message or link out to my audience straight away.
Me: Which platform is your least favourite to use and why?
E:   I think I'd have to say Google Plus (at the moment) – although I am sure this will change. I have to add that I say this because its the only platform I haven't had time to explore fully yet, and in terms of time – I find I already have the other social media platforms working well at the moment and I don't want to rock the boat just yet and learn a new one.
Me: What results have you gained from participating in Social Media (so far)?
E:   I have seen an increase in visitors to our Facebook Page and have made some great contacts in my industry as well as gained some direct business (i.e. revenue) as a result of using social media.
Me:  That is fantastic news Ed – I hope you keep a good record of the leads you get through Social Media in future, so you can come back and share those with us! What are your Social Media goals for 2012?
E:   My main goal is to build on the success that I have seen so far from using Social Media, and to increase my reach and audience so much so that it markedly improves the success of my business. Naturally I hope to meet and make some new contacts along the way and of course get to grips with Google Plus!
Me:  What are your top tips for using Social Media in your business?
E:   My advice would be to:
Not try to do everything at once – concentrate on one platform for about three months, master it and then move to the next one
Be interesting and post things that people will want to comment on or engage with you on
Show a sense of humour (a giggle and a smile go a long way to attract followers and fans)
Keep the updates on your platforms regular and respond to any questions promptly
Remember that anything you tweet or post could seriously damage your business and reputation – so always be mature and intelligent about your social media interaction and participation!
Me:  I will echo that for sure! Thank you so much for your time Ed and in sharing your Social Media journey with us.
E:   Thanks for highlighting my story – its been great to reflect on it to be honest. You tend to rush around everyday and just try to get everything done as a business owner, so its been nice shooting the proverbial breeze with you and looking back to see where I've come from….from a social media perspective. Thank you Shelley!
__________________________________________________________________________________
Ed is a franchisee of Winkworth and everything he has shared with us in this post is purely from his own perspective and personal use of Social Media to help promote his relationship marketing in his local area. We look forward to seeing more of Ed's posts and Tweets as the months go by and to catching-up with him  again to find out how he is getting along.