A big trending news story on 20th February 2012 was this one of Chief Francis Kariuki – he is the administrative chief of a Village in Kenya called Lanet Umoja which is about 160miles west of the Kenyan Capital of Nairobi.
Twitter has turned out to be his best route to notifying his constituents immediately when something has gone awry in his village and he requires their viligance and/or help in catching a thief or burglar. He also uses the platform to notify the villagers of events.
What we love about this story is that we can just picture that for this to work – SMARTPHONES have really managed to penetrate even the furtherest African Villages, not to mention internet data coverage!  Blackberry, iPhone, Android – are you listening?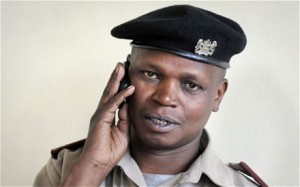 The Chief says that his Twitter account is so popular in his village, that even the thieves in his village follow him. (His account is: @chiefkariuki) "Twitter has helped save time and money. I no longer have to write letters or print posters which take time to distribute and are expensive" says Kariuki.
In the original report which we read in The Telegraph – the 47 year old Chief expressed how he was ever so pleased with the fact that he has managed to reduce the crime rate in recent weeks of near-every-day break-ins to zero of similar such crimes.
He was also quick to mention that he also uses Twitter to send messages of hope – especially for the young and unemployed. One such tweet read: "Let's be the kind of people that do good for others whether we get paid back or not, whether they say thank you or not"
As a business, we have always taken the stance with our clients and anyone who will listen that social media is a power for good. The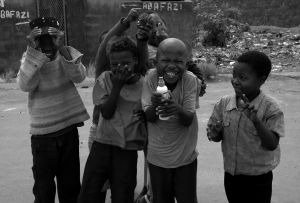 kinds of stories and content that gets shared virally on social media are the ones that don't normally sell newspapers or make the 10 o'clock news. So, I had to smile broadly when in the closing bits of this Telegraph article, Kariuki says that he intends to use Twitter to promote peace as Kenya prepares to hold another presidential election in the next year – the first since the 2007-08 post-election violence that killed more than 1,000 people.
I urge you to follow him, if only to see how he uses this tool for good and for uplifting his community.
A big thanks to Mashable and The Telegraph for their posts on Chief Kariuki which brought him to our attention.