The short answer is YES. I have to say that for just about (99.9%) of the clients we work with – blogging is the centre point from which all their social media content spins.
What is Blogging?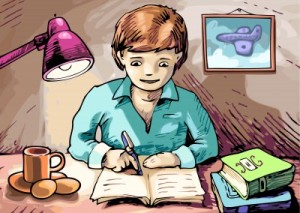 The way I explain this to clients (prospective and existing) is this: it is an article that is online; has its own URL and is sharable. Back in "the day" (you choose which year THAT day relates to….no judgement from me **sneaky smile**), you would write articles for magazines; newspapers or your own printed newsletters (yes…those painful ones). Today – while you may do that as part of a print campaign – more often than not, people will want to be able to share that article in a quick painless way…rather than tearing out the article and posting it to the person they want to share it with.
In the 1990's (that's about as far back that Wikipedia says that this goes) people (especially journalists) started to journalise/document their thoughts, articles, musings, etc – online. So you could almost call it online journalling. Over the years we've seen the advent of blogging platforms like WordPress, Blogger and TypePress – that now allow the layman on the street to set-up (no tech knowledge needed) a blog where they can write whatever they want to…in any way they want to. (By the way – I heard that "BLOG"…stems from WeB Log – I can't verify that to be true…but it sounds cool, so I'll accept that for now!)
What does Blogging look like today?
Frankly…I'm disappointed when I come to any site and they don't have a Blog. Why? Well, because if I like that business or what they do – I want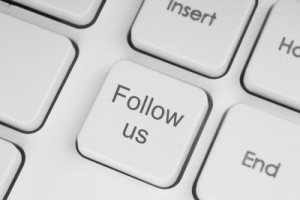 to get some content from them by subscribing to their Blog. A site that doesn't have a Blog…you can't subscribe to. When I say subscribe – I mean in any of the meriad of ways that you can do this (via RSS in Outlook; email; or through your choice of readers).
Today…it's not just individuals that blog – businesses use the medium as a route to providing some added information about their business, how they work with clients and deliver their product or service.
I know what you are thinking – "but that's what my website does". Yes – that is what your website does (in a formal, branded and static way); but a Blog gives you the facility to keep your web content fresh (Google likes this) and be a bit more creative and personable about relating your experience, your value and where you can be of benefit to your prospective clients.
Should you Blog?
The answer will be in the story telling value of your business. I can pull out a story from anyone who talks to me about their business – but that's my creative passion and how I help my clients. We aren't all built in with that skill or talent for identifying what prospective client audiences want to know about us. But I have some tips for you which may help:
TIP 1:
Remember you are selling to PEOPLE. What do people relate to and resonate with in terms of you, your business, your staff and/or what you do?
TIP 2:
Think about the variety of your day. I once had a prospective construction client offhandedly relay a story about one of their guys who had never been out of the United Kingdom (ever) and was sent on a project to an oil rig…and got stuck in Egypt because the helicopter didn't come and pick him up. I was practically balled over by that story of a "typical day in the life of" (and thought sheesh my life is boring) – it didn't occur to him that that was worth sharing. Wrong!
TIP 3:
Share your client's successes and journeys. This is the "old school" case study situation – but with a spin. Make it conversational, describe in your client's words what a difference you made to their day/lives/businesses by doing what you did…in the way that you did it. This resonates more with prospective clients – because more often than not – they are looking for an emotive reason to choose you.
______________________________________________________________________________
Do you have any challenges in coming up with content ideas for your blog? Are you thinking of starting a blog, but don't know where to start? Drop me a comment below and ask me the question – I'd be happy to guide you where I can. Remember that blogging is integral to your website strategy – so don't go and start up a freebie separate site to your main one (my parting words of wisdom).
As ever – please share this post with your friends, colleagues and followers – it may help someone who is feeling stuck on this subject! (Just click the share buttons below).